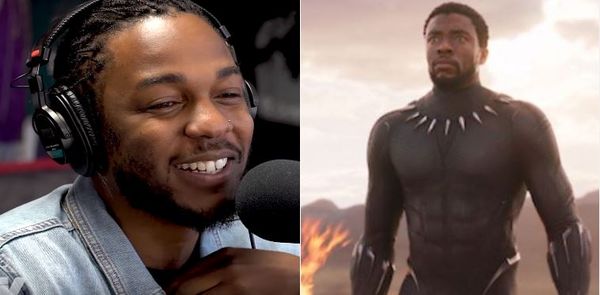 The Black Panther soundtrack isn't quite setting the records the movie is.
But it will be number one this week for the third straight week.
The Kendrick Lamar and TDE curated project has a lot of star power. In addition to the TDE crew, it features The Weeknd, 2 Chainz, Swae Lee, Travis Scott, Khalid, Future, James Blake, Mozzy, and Vince Staples.
According to TDE producer Sounwave there could have been more big names on the album.
"We had to attack things differently from our usual album format because the story line was already created for us to follow, which allowed us to tap into elements we normally wouldn't do," he says. "We were also on a very strict time limit, so all through the DAMN Tour, Kendrick and I would hop right offstage into the studio bus, creating different ideas from beats to hooks. We even ended up scrapping great songs with big-name features on them because we couldn't clear things in time or they didn't fit the overall concept, but it all worked out at the end."
The artists who were on were there for a reason.
"There were a variety of reasons why each artist was picked," Sounwave continued. "From Kendrick, Top Dawg and I already being fans of the artist to finding the right person to match the emotion we were looking for, and also a lot of studying different kinds of music. We were listening to a massive South African playlist for months, straight to where we became big fans of the sound and culture. And that was an important part, because we wanted to go inside their world to get an organic sound, sonically and emotionally."