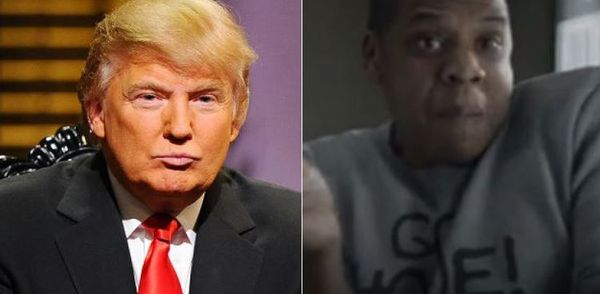 JAY-Z became the latest rapper to criticize Donald Trump earlier this week.
During an interview with Van Jones, Hov said the President's characterization of Haiti and Africa as "shitholes" was "hurtful."
He also mentioned Trump's name when discussing the aftermath of the Donald Sterling controversy, which JAY said didn't solve anything.
"Once you do that, all the other closet racists just run back in the hole. You haven't fixed anything. What you've done was spray perfume on a trash can," JAY said. "You don't take the trash out. You keep spraying whatever over it to make it acceptable and then, you know, as those things grow, then you create a superbug. And then now we have Donald Trump, the superbug."
Donald Trump has now responded to JAY-Z.
We guess it's a sign of respect that President Twitter Fingers didn't insult JAY-Z or give him a goofy nickname, which is what he usually does. Still, taking responsibility for a black unemployment rate that had been in decline well before any of Trump's "policies" is sure to provoke.
It's also interesting that Trump responded to JAY-Z but has yet to say a word about Eminem, who's been much more critical of him.