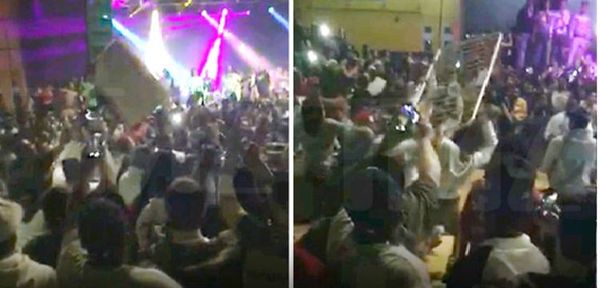 In March of 2015, a Migos show at the  Washington Avenue Armory in Albany, New York went awry.
Fans began throwing trash cans, tables and barriers in what appeared to be either a large fight or a mini-riot. Six people ended up being hospitalized with stab wounds in and around the event.
Yesterday, almost three years later to the day, two lawsuits were filed against Migos.
 The first is from Sharome Ross, who was injured in the melee. He says the trio showed up three-to-four hours late and highly intoxicated, which caused the crowd to riot. He blames Migos for his injuries, which he says left him "sick, sore, lame, and disabled."
The venue, The Albany Sports and Basketball Corporation, is also suing Migos because they claim the ATL boys' behavior left concertgoers "stabbed, robbed, beaten, and severely harmed."