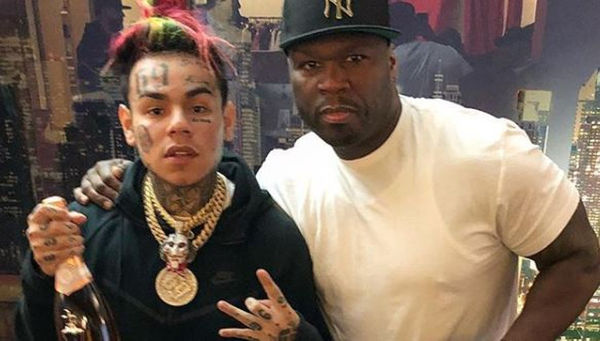 50 Cent is all about his new little homie Teka$hi 69.
Yesterday, both New Yorkers posted nice things about each other on their respective social media.
 50 Cent also told everyone to leave 69 alone in an Instagram comment.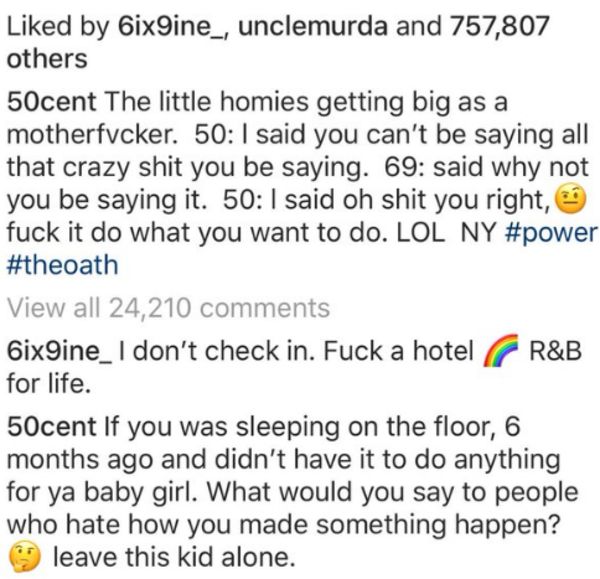 "50 told me next time I say I'm the king of New York to say it LOUDER. He also gave me 13 dollars for my birthday how ironic right 🤷🏻‍♂️ haters so mad right now," 69 captioned a photo of him and 50.